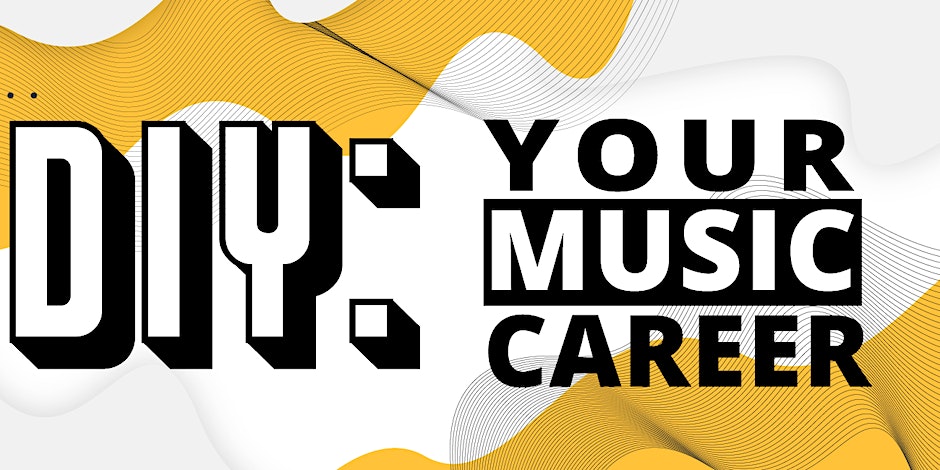 Event Bright Link: https://www.eventbrite.com/e/the-diy-artist-recording-and-performance-workshop-tickets-636034595597
SAMI and Rec Room Recording present: The 2023 DIY: Your Music Career Workshop
When: Monday, July 24 to Friday, July 28, 2023
Where: The Arts Federation in Lafayette, Indiana
Featuring: from Los Angeles, world-class music industry professionals
Steven Memel
Ronan Chris Murphy
Liz Redwing
Two workshop tracks: Recording and Performance!
Recording track: Learn how to record amazing, professional-grade tracks in your home studio!
Performance track: Learn how to record a demo at home and learn how to perform at your best—anytime, anywhere!
**PLUS: All attendees are eligible to receive a free music industry consult from Liz Redwing who will help you establish a game plan!**
Workshop enrollment rates are GREATLY reduced thanks to the support from donors and grants.The workshops are part of the mission of SAMI—the Songwriters Association of Mid-north Indiana.
Select from FOUR learning options:
Option 1: Complete 5-Day Recording Bootcamp with Ronan Chris Murphy - $250
Option 2: Two intro days of Recording Bootcamp with Ronan and three Days of Vocal/Performance Workshops with Steven Memel - $250
Option 3: Two intro days of Recording Bootcamp only - $100
Option 4: Three days of vocal/performance workshops with Steven Memel only - $150
Start Time: 9:00 A.M.
End Time: 5:00 P.M.
**Lunch is provided each day for attendees**
Instructor Bios:
Steven Memel is a vocal and performance coach. He is consistently voted the top vocal and performance coach in Los Angeles. Steven's clients have received Grammys, Emmys, Tonys, and have been nominated for Academy Awards. They've sold millions of albums worldwide and have appeared on national television, film, and more. When it comes to your vocal technique and the quality of your performance, Steven is among the top in the world. He is also an expert at the psychology of "getting your head right" so you can deliver the best version of YOU possible. Notable clients include Adam Levine and Maroon5, Sara Bareilles, Halsey, Jesse McCartney, Justin Long, Drew Barrymore, etc. Steven's workshops are legendary and he will be holding a three-day workshop, from Wednesday to Friday, with those who select the singer/songwriter/performer track.
Ronan Chris Murphy has diverse credits ranging from Prog-Rock legends King Crimson to YouTube sensation Tay Zonday to shock rockers GWAR and everything in between, including Aurora, Tony Levin, Steve Morse, Los Muñequitos de Matanzas, Terry Bozzio, Alexia, Martin Sexton, Dave Nachmanoff (with Al Stewart), Ulver, Jamie Walters, Steve Stevens, Chucho Valdes y Groupo Irakere, and Nels Cline. His productions have charted as far away as Iceland, Greece, and Malaysia. He also works on music for non-album projects including the hit Norwegian film Uno and video games Mafia III, Yoku's Island Express, and Assassin's Creed Brotherhood. He is the founder of Recording Boot Camp, which helped pioneer the recording intensive concept and has launched an online training series. Ronan will be presenting his complete Recording Boot Camp course at Rec Room Recording for those that select the Production/Engineering track.
Liz Redwing has worked in and around the music and entertainment business for over 35 years and is the new administrative coordinator for the California Copyright Conference. Prior to that she was the long-time administrative director for the Association of Independent Music Publishers LA Chapter (AIMP). She worked in publishing at Interscope Music, in distribution and legal at MCA records, and as an A&R scout for Atlantic Records. She has also worked for several entertainment legal and management firms including Roger Davies Management, Manatt Phelps & Phillips, Michael Dixon Management, and Tsunami Entertainment, et. al. Notable credits include working with Tina Turner, No Doubt, Ron Sexsmith, and Steve Stevens. Liz will be holding 'office hours' for all Song & Sound attendees to address your business needs, critique songs, etc. You will be able to book a consult time with her during the week of the workshops. Liz will be able to help you establish a game plan for you and your music!
Class size is limited so please enroll early. 
Event Bright Link: https://www.eventbrite.com/e/the-diy-artist-recording-and-performance-workshop-tickets-636034595597